Impact ChiroSport is a chiropractic. cryotherapy and recovery solutions clinic based in Allen, TX focusing on placing our emphasis on patient care and most important....QUICK RESULTS. As stated in our mission, it is truly our number one goal to IMPACT the health and wellness of as many lives as possible through providing the highest quality care we can. In order to uphold our high standards, we are continually researching, advancing our knowledge, enhancing our skills and staying on top of the latest treatment methods, supplements and products on the market. This is done through continuing education additional training, research as well as through our 20+ years of clinical experience. Our passion for our patients and the profession is what truly drives us each and everyday. We are absolutely dedicated to seeing that each and every patient receives the best care they deserve, the guidance they seek and any referrals that are warranted. When you choose Impact ChiroSport, you are choosing a driven team that prioritizes your health.
"Never say never, because limits, like fears are often just an illusion." - MichaelJordan.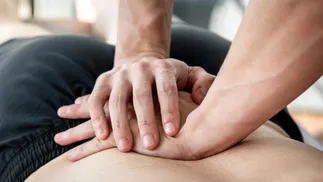 Our Approach
Our approach is truly distinguishable as it consists of providing the most detailed hands-on chiropractic care, advanced physical therapy techniques, the best in whole body cryotherapy as well as an array of proven modalities and therapies to address your specific needs. Although a large portion of our patients have suffered sports related injuries and ailments, we are just as experienced in treating multiple conditions. We treat various injuries, causes, ailments as well as providing other types of care. We are more than happy to discuss your specific condition and provide your with the best options for your needs.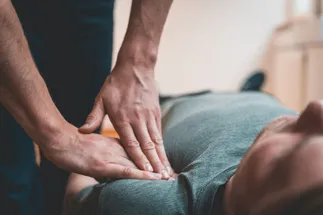 Unmatched Experience
Dr. Edwards has over 2 decades of experience in the healthcare industry and has treated thousands of patients ranging from wellness care to accidents to pre/post-surgical rehab to work related injuries to unknown causes and to even preventative and maintenance care. No matter the individual, the skill level or the activity, you will definitely be taken care of and experience the quality of care to the highest degree of attention. Each and every patient is treated according to their individual need as we truly care about their health and reaching maximum results as quickly as possible.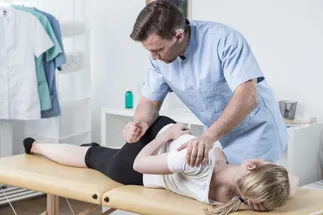 Prioritize Your Health
The first step to getting better is to set your appointment and come in as soon as possible. In many cases we either procrastinate coming in thinking that the pain will "just go away on its own" or we try to "grin and bear it". With either scenario, the body's way of communicating that something is wrong and that it needs to be properly addressed is through us experiencing various sensations such as pain, numbness or stiffness. Do not ignore these warning signs! By putting off getting properly evaluated and treated, it may cause additional complications or result in taking longer to obtain the results that you are seeking.
DR. JOSHUA C. EDWARDS, B.S., D.C
Dr. Edwards has been in the healthcare industry since 1995 assisting with and treating multiple conditions and injuries He first entered into the field as a Neuromuscular Therapist where he was able to begin his journey and growth helping those who sought care. While attending grad school and earning his Doctorate degree, he continued working in both private practices as well as in hospital settings which allowed him to continue gaining experience and expanding his clinical skills. Upon completing his Doctorate in Chiropractic as well as a Bachelor of Science in Anatomy in 2003, he practiced solely in a clinical setting while continuing to further his experience as well as his training and knowledge. Throughout the years Dr. Edwards has gained multiple certifications, training, experience and clinicals in sports conditions and injuries, acupuncture, nutrition, rehabilitation, trigger point therapy exercise, movement, sports taping, auto injuries as well as disability assessments just to name a few. He continues to strive to not only stay current with treatment methods, but to also further develop his skillset for the benefit of each and every patient he encounters as he continues to practice full time in the DFW area. Dr. Edwards is also extremely humbled by the fact that he has been nominated and awarded "Chiropractor of the Year" on numerous occasions and therefore spends each day in clinic doing his best in upholding that great honor through his interactions and treatment. Prior to launching Impact ChiroSport, Dr. Edwards had the opportunity of consulting and working with professional athletes. top-rated training facilities, well known professionals and doctors within their respected fields as well as multiple organizations and teams on various projects. These opportunities have allowed Dr. Edwards to further develop his skills and experience within the industry.

On a personal note. Dr. Edwards was born in Kansas City, Missouri (not Kansas), which makes him a definite fan of the Royals as well as the Chiefs. Later in life his family moved to El Paso, TX where he graduated high school and attended his pre-graduate level college courses. Throughout his life he has participated in organized sports his entire life ranging from football, soccer, basketball, tennis. martial arts and baseball. He also enjoys watching and following both local as well as national sports on all competition levels. Dr. Edwards is a proud parent of a son. In his spare time he enjoys cheering his son on as he plays select baseball as well as spending time engaging in various activities and traveling when time permits. In addition to spending time with his family, engaging in sports and helping coach, Dr. Edwards also finds time to unwind by doing a little experimenting/cooking in the kitchen while listening to music. Upon meeting Dr. Edwards and spending just a few moments with him, in addition to gaining immediate confidence in his clinical skills, you will also appreciate and love that his bedside manner and personality are second to none. Dr. Edwards strives to do everything in his power to either get you better, keep you going or provide you with the most appropriate referral, if needed, in order to see that you receive the highest quality care possible.

MORE ABOUT US
In order to impact as many lives as possible through our treatment methods, we have made this possible by providing multiple payment options and being in network providers with a majority of the carriers. In addition to accepting most insurances, we also offer competitive cash rates. If you have any additional questions, one of our staff members would be more than happy to discuss these options at the time of your appointment or verify your insurance to provide your coverage details prior to your visit.
Cancellation
If you would like to cancel an appointment, we ask that you provide us with at least 24 hours notice. A fee may be charged for a no­ show or late cancellation, and patients may be discharged from our practice for repeatedly missing scheduled appointments.
Services
Impact ChiroSport is more than just a chiropractic office. We provide a variety of proven and safe specialty treatment methods and therapies that are strategically utilized to address all of your specific healthcare needs in order for you to "Live Better. Perform Better" Call us to find out more!